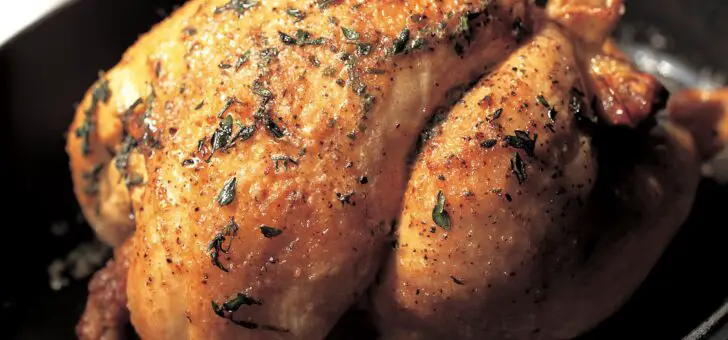 This weekend, I decided to put my Crock Pot to the test by cooking a whole chicken in the slow cooker for the first time. I've always been hesitant to make a whole chicken in a slow cooker…but after cooking one yesterday, I honestly don't know why I waited so long. The whole family was happy to get their favorite piece of chicken (I got a chicken leg while everyone else shared the chicken breasts), and I was happy to make a meal that everyone enjoyed with less than 5 minutes of hands-on time. I followed a recipe from one of my favorite blogs, 100 Days of Real Food, and only made a few changes (as usual).
crock pot chicken
Crock Pot Chicken with Veggies
Here's how I made the chicken:
The Easiest Whole Chicken You Will Ever Make (serves 4-6)
Ingredients
1/2 of a yellow onion, roughly chopped
4 cloves of garlic, peeled
1 whole chicken (around 3-4 lbs), giblets etc removed
2 teaspoons of paprika
1 teaspoon of salt
1 teaspoon of dried chopped onion (or onion powder)
1 teaspoon of thyme
1/2 teaspoon of garlic powder
1/4 teaspoon of cayenne pepper
freshly ground black pepper, to taste
1 tablespoon of lemon juice
olive oil
I placed the chopped onion and the cloves of garlic in the bottom of the Crock Pot. Then, I combined all of the spices and rubbed them all over the chicken (even inside the cavity) and placed the chicken on top of the onions and garlic in the Crock Pot. Last, I squeezed about a tablespoon of lemon juice on top of the chicken and drizzled a small bit of olive oil over the chicken to drip down over both sides. You don't need any more liquid, because when the chicken begins to cook it creates quite a bit of broth. I covered the Crock Pot and cooked on HIGH for 4-5 hours (making sure to keep an eye on it…you'll want it done, not overdone). Each slow cooker cooks a little bit differently (faster, slower, hotter, etc). When the chicken was done, the meat was falling off the bones when touched (meat falling off bones = delicious).
We served the meat with steamed veggies and apple slices for the kids. As usual, I cut pieces of the chicken breasts into "nuggets" for the kids and served the "nuggets" with ranch and homemade honey mustard (just honey and mustard mixed together) for dipping.
My 3 year old LOVED the chicken and ate every bite. My 1 year old is a little harder to impress these days, but he did try it. My husband and I both enjoyed our favorite chicken pieces…and we still have plenty of leftovers for chicken salad this week.
After we ate, I used the tip from 100 Days of Real Food to make chicken stock in the Crock Pot using the carcass, skin, bones, etc (after all of the usable chicken is picked off of the bones). My next post will detail how I did it…and how it turned out.