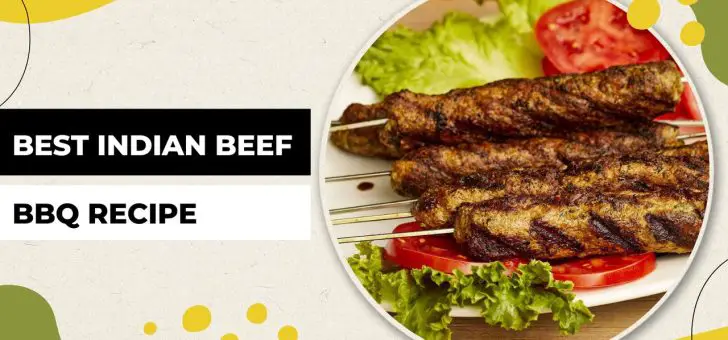 Bring the bold and aromatic flavors of India to your next barbecue with this delicious Indian-style beef BBQ recipe. This dish combines tender marinated beef with a blend of aromatic spices for a taste that is truly irresistible.
1 pound flank steak
2 tablespoons plain yogurt
2 tablespoons lemon juice
2 tablespoons ginger paste
2 tablespoons garlic paste
1 tablespoon garam masala
1 teaspoon turmeric powder
1 teaspoon cumin powder
1 teaspoon coriander powder
Salt and pepper, to taste
2 tablespoons ghee or oil for grilling
Mix the Ingredients
In a large bowl, whisk together the yogurt, lemon juice, ginger paste, garlic paste, garam masala, turmeric powder, cumin powder, coriander powder, salt, and pepper to make the marinade.
Marinate the Beef
Add the flank steak to the marinade and turn to coat evenly. Cover and refrigerate for at least 2 hours, or overnight for the best results.
Cook the Beef
Preheat the grill to high heat. Lightly oil the grates to prevent the steak from sticking. Remove the steak from the marinade and place it on the grill. Cook for 6-7 minutes on each side, or until the desired degree of doneness is reached. While the steak is cooking, heat the ghee or oil in a small pan over medium heat. Remove the steak from the grill and brush it with the ghee or oil. This will add extra flavor and help keep the steak juicy.
Rest and Serve
Let the steak rest for 5 minutes before slicing against the grain into thin strips. Serve the grilled beef with your favorite Indian side dishes, such as rice, naan, or roasted vegetables.
This Indian-style beef BBQ recipe is the perfect way to bring bold and exotic flavors to your next barbecue. The yogurt marinade tenderizes the steak while the spices add depth and complexity to the flavor. Whether you're hosting a summer gathering or simply looking for a delicious weeknight meal, this recipe is sure to become a new favorite. Enjoy!