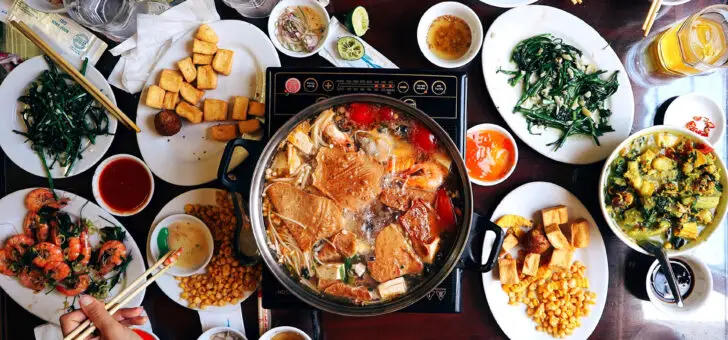 I wouldn't call myself a jet-setter, but I am definitely an experienced traveler…and a reluctant experienced traveler with kids. I have flown with my children more times than I can count (or maybe it's just more times than my memory cares to recall). This summer, I even flew across the country with 2 children (a 1 year old and a 3 year old) BY MYSELF (*gasp*)! Each time I travel with my children, I feel like I get a little better at it (at least things are improving).
Here's a little secret to traveling with kids. Pack snacks. Lots. You cannot have too many. Hungry children are not happy children. And if you want your kids to be pleasant, it's probably best to pack healthy snacks that they enjoy. After a long plane ride, the last thing I want to do is wrangle 2 kids hopped up on sugar. Also, if you pack foods that have fiber in them, you can help keep those little digestive systems on track (this also helps with keeping children pleasant during your travels).
Obviously, each child has their own taste preferences, so only you will know what is best to pack for your children. I'm happy to share some of our favorite travel foods to give you a few ideas…
Here's what we packed for our most recent excursion:
Food in carrying On:
Peanut Butter and Apricot Jelly Sandwiches (in sandwich boxes)
Dried Cranberries (in Ziploc bags)
Raisins (in Ziploc bags)
Prunes (in Ziploc bags)
Dried Apricots (in Ziploc bags)
Kashi Granola Bars (individually packaged)
Apple Slices (in Take & Toss containers)
Cascadian Farms Organic Cereal (I use this RaZbaby formula/snack dispenser to pack small snacks for kids)
Milk (allowed through TSA for the 1 year old, packed in Medela bottles in an insulated bag with ice pack)
I also always pack 1 sippy cup per child and a water bottle for myself. We stop at a water fountain or bottle-filling station in the airport once we get through security. I also brought a snack cup for each child.
Between the snacks and drinks we packed, we were all happy and had full tummies for the flights.
Food in Suitcase:
Dry Quick Oats (in a Ziploc bag)
Ground Cinnamon (in spice bottle)
Honey (I had individual packets, but you could also use these sticks)
Dried Cranberries (in a Ziploc bag)
Raisins (in a Ziploc bag)
1 Box of Cascadian Farms Organic Fruitful Os Cereal (My 1 year old can't live without it.)
I put all of the small Ziploc bags inside 1 large gallon Ziploc bag so everything was contained and stored together.
We stayed at a hotel that had a small kitchen, so I knew we would have access to a microwave, a refrigerator, and a stove. It was nice to know that we could have a healthy breakfast or snack of oatmeal while we were at the hotel. Once we got settled at the hotel, we made a Super Target run for a few other essentials (and a few treats).
Food Bought at Super Target:
rBST-Free Milk
Organic Apple Juice
Loaf of 100% Whole Wheat Bread
Natural Peanut Butter
Natural Jelly (made with fruit, real sugar, and pectin)
Bananas
Apples
Annie's Macaroni and Cheese (1 box)
Annie's Frozen BBQ Chicken Pizza
Immaculate Baking Company Cinnamon Rolls
We ended up eating several meals at the hotel, which saved us money and ensured that the kids actually ate a somewhat balanced meal. They didn't get veggies at every lunch and dinner (like they do at home), but at least I knew we always had plenty of fruit…and fiber (I have learned this is very important with my kids).
Having some familiar healthy foods and snacks with us while traveling definitely helped us all keep our sanity. We even packed our lunch into Disney World (don't worry…it's allowed), which made it easier to splurge on whatever we wanted for dinner.
What kinds of foods and snacks do you pack when you travel? Is there any food you can't live without…even when you travel? Please comment below…I'd love to hear from you!