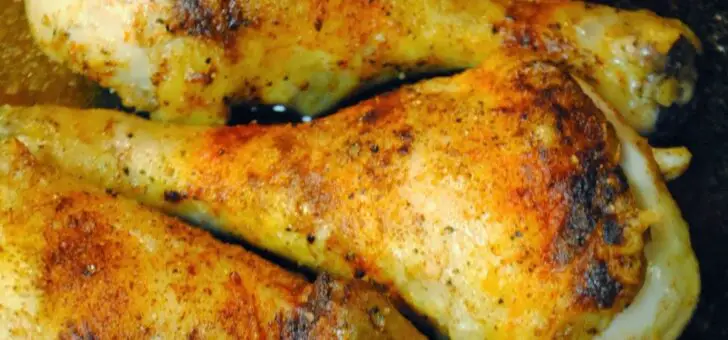 It's no secret that I prefer dark meat chicken…but I've been trying to win over my chicken breast-loving husband and kids. After last night's dinner, I think I may have finally brought them over to the dark side. I served the easiest and most flavorful chicken drumsticks I have ever made (thanks to a quick Internet search that produced this simple recipe)…and served them with a pretty simple spinach souffle.
My 4 year old daughter proceeded to eat every bite on her plate, ask for seconds (and thirds), and proclaimed that it was her favorite meal ever! I can't get a better recipe review than that!
Here's how I made the chicken drumsticks:
Wowza Baked Chicken Drumsticks (serves 4-6)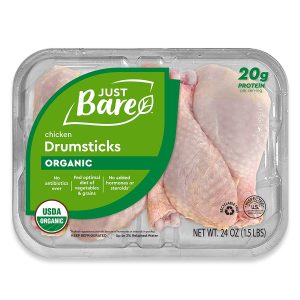 Ingredients
6 chicken drumsticks (I left the skins on)
olive oil
paprika
garlic powder
salt (I used sea salt)
fresh ground pepper
Preheat oven to 375 degrees.
Place drumsticks in a 9×13 baking dish, and rub the drumsticks with enough olive oil to lightly coat them on all sides.
Sprinkle the drumsticks with paprika, garlic powder, salt and pepper.
Bake drumsticks at 375 degrees for 22 minutes.
Flip the drumsticks, sprinkle them again with paprika, garlic powder, salt and pepper, and bake at 375 degrees for an additional 23 minutes (so they are in the oven for 45 minutes total) until the skin is golden brown and the juices run clear.
The drumsticks are literally that easy. I just eyeballed the amount of spices to use…just a light sprinkle of each is enough. You'll just want to make sure that each drumstick gets a sprinkle of each spice. I left the skins on because they brown beautifully and add extra flavor to the chicken. My little girl was so excited to pick up her drumstick and chow down!
I couldn't stop taking pictures…the chicken just looked so beautiful! And believe me, it tasted even better than it looked!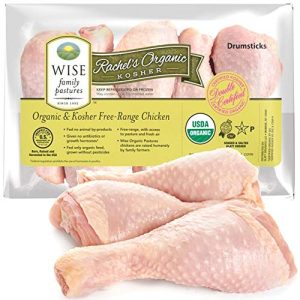 I served the chicken legs with spinach souffle (and apple slices for the kids), but you could also slice russet potatoes into wedges and add them to the baking dish at the beginning for a one dish meal. Just coat the baking dish with cooking spray or olive oil (and you can line your baking dish with foil for easier clean up) and make sure to stir/flip the potato wedges when you flip the drumsticks halfway through the baking time.
These drumsticks are a perfect weeknight meal that can be ready in 45 minutes…but you could also double the recipe to feed a crowd!