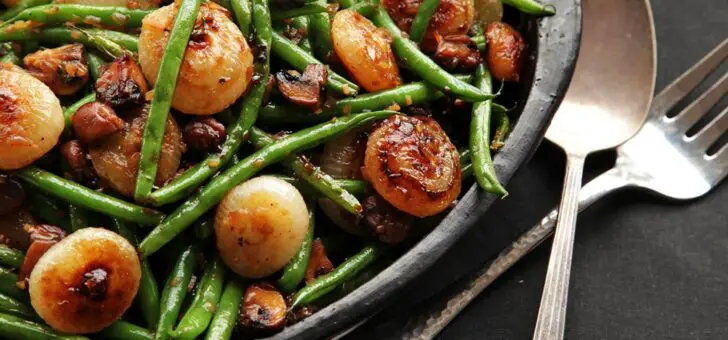 I'm finally back to blogging (I missed you all), and I hope everyone had a wonderful Thanksgiving. I enjoyed a nice long visit with family and friends. I didn't have a chance to do much cooking, but I was able to test out a new side dish at Thanksgiving that I am excited to share.
Since I have been trying to stay away from highly-processed ingredients, I was hesitant to make the traditional green bean casserole that I have made in the past for Thanksgiving dinner. 100 Days of Real Food has a recipe for green bean casserole using real ingredients instead of condensed soup and canned french fried onions, but I wasn't sure if my mom would appreciate me trying to french fry onions in her kitchen while she cooks a turkey, mashed potatoes and gravy (all at the same time). Instead, I found a recipe on PBS for fresh green beans with pomegranate seeds, walnuts, feta and a balsamic drizzle. Luckily, the recipe was fast, simple, and oh so tasty!
Here's how I made the green beans:
Fresh Thanksgiving Green Beans (serves 8 or more as a side dish)
Ingredients
2 lbs of fresh green beans
2/3 cup of balsamic vinegar
1/4 cup of olive oil
1/2 cup of fresh pomegranate seeds (or more if desired)
1/2 cup of crumbled feta
1/4 cup of chopped walnuts (I used raw but you could toast them)
First, I boiled the beans in a medium pot of salted water for about 5 minutes (until the beans were tender and bright green but not soft). I immediately drained the beans in a colander, ran cool water over them, and set them aside. In the same pot, I heated the balsamic vinegar over medium-high heat for about 2-3 minutes until the vinegar was slightly reduced and syrupy (coating the back of a spoon). I whisked in the olive oil and removed the pot from the heat. I placed the beans in 2 serving dishes (or you could use 1 large dish), sprinkled them evenly with the pomegranate seeds, feta, and walnuts, and drizzled everything with the balsamic mixture.
This dish is best served at room temperature, so you don't have to rush to get it to the table while everything is hot. I simply set the serving dishes of green beans on the buffet and let guests serve themselves as they pleased.
Everyone raved about this dish, and I even got requests to make it again next year instead of the traditional one with condensed soup. I'd call it a success! And my kids devoured the pomegranate seeds.
Since this recipe can be ready in about 10 minutes, it's easy enough for a weeknight…but it looks and tastes fancy enough for a special occasion. The leftovers were great too…it was even good served as a cold salad!