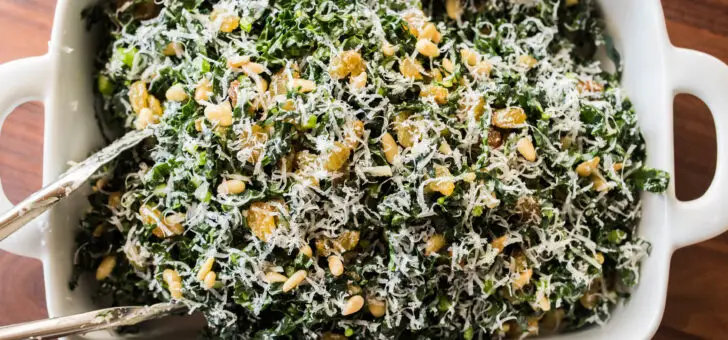 So lately I've been hearing a lot about kale. I know it is super healthy and loaded with fiber, calcium, iron and vitamins. (Here is some great info about kale's health benefits.) However, I have been a little nervous about trying to prepare it for myself. I've heard of massaging kale for raw kale salads, and that sounds like a lot of work just for a salad.
Then, I started reading online about marinating kale. Now that's more my speed! I decided to give a kale salad a shot by marinating the greens first, and it turned out to be easy and tasty.
Here's how I made the salad:
Easy Kale Salad (serves 2)
Ingredients
10 kale leaves, stems removed
2 tablespoons sunflower seeds (no shells)
2 tablespoons Gorgonzola crumbles
20 red grapes, halved (or cherries, berries, dried fruit, whatever you like!)
balsamic dressing (I used organic)
First, I cut the crunchy stems out of the kale leaves. Then I sliced/chopped the kale leaves and placed them in a container. I'll admit, the smell of the kale was very bitter, and I wasn't sure that I was going to like the greens raw. I drizzled the kale with enough balsamic dressing to lightly coat the leaves and tossed the kale until well coated. I covered the container and let the kale marinate in the fridge for 2 hours.
After 2 hours, I sprinkled the kale with sunflower seeds, Gorgonzola crumbles and halved red grapes. I tossed everything together and enjoyed a healthy and delicious kale salad for lunch!
This recipe made enough for 2 lunch-sized salads. The marinated kale was great after 8 hours, and I have read that you can also let it marinate overnight.
I'll admit, this salad was just for me (not for the kids). But it makes a great lunch for the adults when the kids want pb&j!
What is your favorite way to eat kale? Leave your suggestions in the comments below…I'm ready to try some new kale recipes!