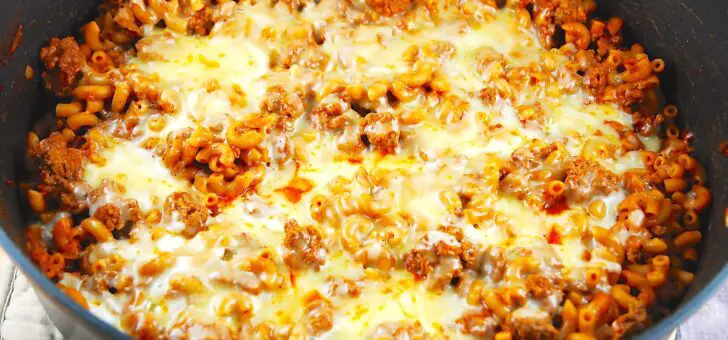 It's official…fall is here! Let the comfort food cooking begin! Since before we were married, my husband and I have made a tradition of cooking up all kinds of fun foods for football Saturdays and Sundays. When the air is crisp outside, a warm kitchen makes us very happy. It isn't unusual for us to have several recipes planned for a Sunday football viewing party…even if that viewing party is just the two of us and our two kids. We love to cook, and we love to eat!
We are fans of all the traditional football foods. Chili, 7 layer dip, and Buffalo Wings are all on the agenda for this fall. But this past weekend, I decided to try something traditional with a twist…Chili Casserole! I adapted this recipe from my trusty Betty Crocker's Cookbook, and I was pleased with how easy and tasty the casserole turned out. This recipe is pretty basic, but you can get creative with it…just add any "secret" ingredients you would normally put in your chili.
Here's how I made the chili casserole:
Easy Cheesy Chili Casserole (serves 4-6)
Ingredients
1 lb ground beef
3 cups of cooked pinto or black beans, rinsed, drained, and salted (or 2 cans of beans, rinsed and drained)
1 8oz can of tomato sauce
1 cup of corn and black bean salsa (or substitute your favorite salsa)
1 teaspoon of chili powder
1 cup of shredded white cheddar cheese
sour cream
hot sauce
Preheat oven to 375 degrees. Brown the beef in a skillet over medium heat and drain. Combine the beef, beans, tomato sauce, salsa, and chili powder in an ungreased casserole dish (approx 2-3 quart). Cover and bake for 35-40 minutes until bubbly. Remove from oven, top evenly with cheese, and bake uncovered for 5 more minutes until the cheese is melted. Serve in bowls topped with sour cream and hot sauce. For a special treat, serve over corn chips.
If you want to make this recipe ahead, just combine all of the ingredients (except cheese, sour cream, and hot sauce) in the casserole dish, cover, and refrigerate or freeze. Since the casserole will be cold, it may need to cook longer in the oven to get it hot and bubbly (about 50 minutes – 1 hour for a refrigerated casserole and about 1 hour 15 minutes to 1 hour 30 minutes for a frozen casserole). Just check to make sure the middle is warm enough before topping it with cheese.