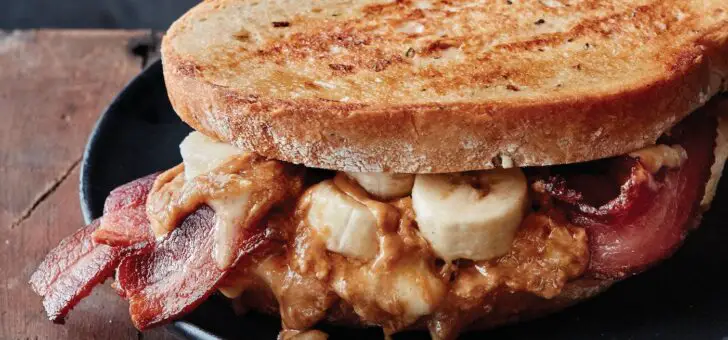 Do you ever feel like you get into a lunch rut? I definitely feel like I fall into a pattern of making the same things for the kids all the time. My kids eat a lot of pb&j, turkey sandwiches, and yogurt parfaits. So I'm always looking for easy lunch ideas that I think the kids will actually eat.
I saw this recipe for banana cream cheese sandwiches on Pinterest. I had never thought of putting this combo together, but it seemed like a really great idea. It's really simple, which is great because it can be made in a hurry. Also, my kids LOVE bananas. What's not to love about bananas and cream cheese?
I figured I had nothing to lose, so we all had cream cheese and banana sandwiches for lunch yesterday.
Here's how I made the sandwiches:
Cream Cheese and Banana Sandwich (serves 1)
Ingredients
2 slices of 100% whole grain bread
4 tablespoons cream cheese
1 banana
I spread 2 tablespoons on cream cheese on each slice of bread. Then, I cut the banana in half and cut the halves lengthwise into strips. I placed the banana strips on one slice of cream cheese-covered bread (as close together as possible so they would all fit) and topped it with the other piece of bread. I trimmed the crust off of the sandwich and cut the sandwich into quarters. The sandwich was then ready to serve to the kids!
My kids usually split a sandwich, so I gave each of them two sandwich squares (quarters). My 3 year old (who loves cheese and loves bananas) ate every bite. My 1 year old (who loves bananas but isn't crazy about cheese) ate the bananas out of the sandwich and left the bread with cream cheese behind. I thought the sandwich was excellent, and I plan on serving it again.
Even without meat, I felt like this was a pretty well-balanced meal. The bread has fiber, protein, and iron. The cream cheese has calcium, a little protein, and even probiotics (I use Nancy's Organic Cultured Cream Cheese). The bananas have potassium. I served it with watermelon slices and carrots and bell pepper strips with ranch dip.
This sandwich is great for eating at home or packing in a lunch box for school. If you are looking for something different to shake up your kids' lunch routine, I definitely recommend trying this recipe. It would even be good for breakfast on toast…or cinnamon raisin toast! Yum!