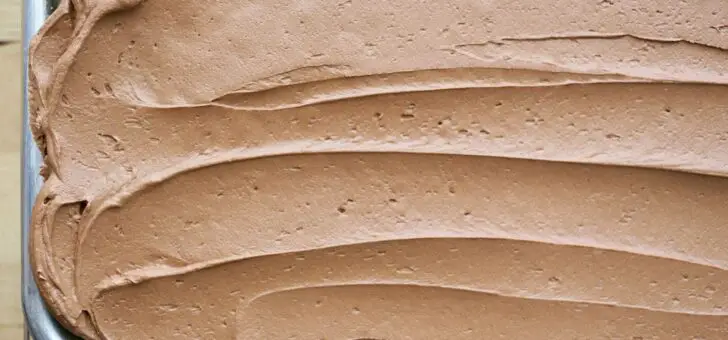 I love buttercream!  While chocolate desserts will always be my favorite, a good homemade buttercream frosting can do wonders for cakes, cupcakes, cookies, you name it!
When my daughter turned 1 (3 years ago!!), I went to the grocery store in hopes of finding frosting with ingredients that I would consider acceptable for her first cupcake.  It turned out that every packaged frosting that I looked at in the conventional grocery store was loaded with horrible ingredients and trans fat.  Not what I want to be serving my precious baby on her 1st birthday!  Instead, I came home with ingredients to make my own frosting from scratch.  Over the years, I have tried several frosting recipes, and I think I have finally found my favorite.  And you won't believe how easy it is to make…
I can't take the credit for concocting the recipe.  I found the recipe on the Sally's Baking Addiction blog when I went searching for a homemade funfetti cupcake recipe.  I'm so happy I found both of these recipes!Here's how I make buttercream frosting:
The Fluffiest, Creamiest Buttercream Frosting (frosts 12+ cupcakes or 24+ cookies generously)
Ingredients
2 sticks of unsalted butter, softened to room temperature
3 cups of pure cane powdered sugar
1/4 cup of heavy cream or half-and-half
1 teaspoon of pure vanilla extract
Beat the butter on medium speed for 3 minutes until very smooth and creamy.  Add powdered sugar, cream, and vanilla with the mixer running.  (Hint: I cover my mixer with a tea towel when I add the powdered sugar so it doesn't fly all over the kitchen.)  Increase to high speed and beat for a full 3 minutes until the frosting is incredibly creamy and fluffy.
You can use this frosting to frost cooled cakes, cupcakes or cookies.  I use the Wilton Dessert Decorator Plus to frost cupcakes.  I like to use a small rubber spatula or a small butter knife to frost cookies.  If you don't use all of the frosting, store it in an airtight container in the fridge for up to 2 weeks.