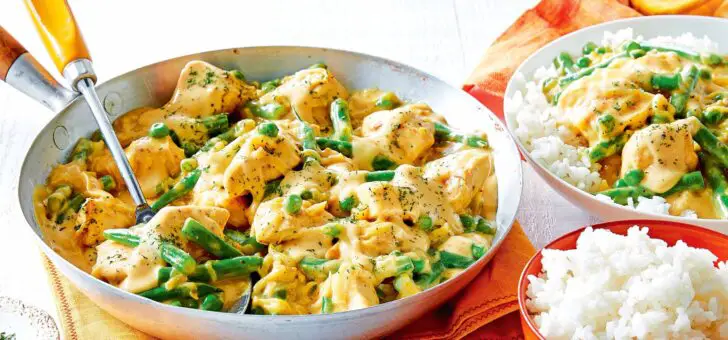 en breasts…but usually they just aren't that exciting for me. Sometimes they can be tasteless. Sometimes they can be dry. Sometimes they are just plain boring.
But thankfully not this recipe. This recipe made the chicken sweet and juicy. Even I, the dark meat chicken lover, ate every bite of my chicken breast and craved more.
What makes this recipe even better is that it is super simple. You only need two ingredients to make the sauce, and you can make it ahead so all you have to do is pop the baking dish with the chicken in the oven at dinner time.
Here's how I made the chicken:
Sweet Honey Mustard Chicken (serves 4)
Ingredients
4 chicken breasts
1/4 cup of honey
1/4 cup of yellow mustard (or Dijon or whole grain mustard if you want to get fancy)
I preheated the oven to 375 degrees and sprayed a square glass baking dish with cooking spray (I used olive oil spray). All of the chicken breasts were placed side by side (close together) in the baking dish. Then, I mixed the honey and mustard together in a small bowl. I spread the honey mustard sauce over both sides of each chicken breast with a brush. I baked the chicken uncovered for 25 minutes (until it just reached 170 degrees). I let the chicken rest in the dish, covered with aluminum foil, for 5 minutes before serving.
If you want to prep everything ahead of time (I prepped about an hour before I put the chicken in the oven), just put the chicken in sauce covered in the fridge and uncover it to pop it in the oven about 30 minutes before you want to eat.
Everyone in the family loved the chicken. I cut one chicken breast into "nuggets" for the kids and gave them a little bit of extra honey for dipping. My 3 year old ate all of the chicken and even asked for more!
The chicken went perfectly with the couscous and roasted vegetables that we served with it. I prepped everything in advance, so it only took me 30 minutes to cook the whole meal from start to finish. Not bad for a healthy weeknight meal! I'll post the recipes for the couscous and the veggies this week. The meal got rave reviews from the family, so we'll definitely be making it again soon!