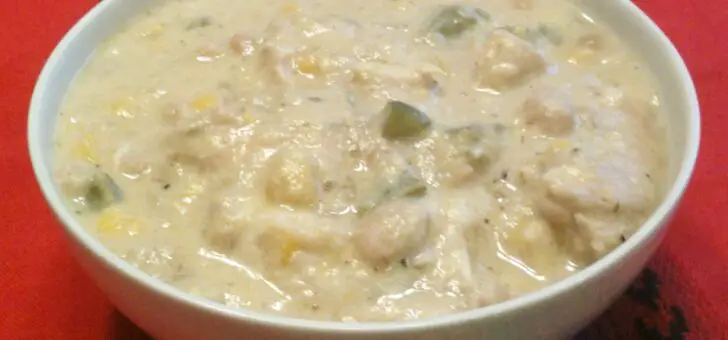 If you are like me, you probably have never considered yogurt as a marinade for chicken.  We always have yogurt in the house, but it is generally reserved for breakfast and lunch use only.  However, I recently saw a Greek Marinated Chicken recipe on Pinterest that called for yogurt (and the pictures made the chicken look scrumptious!), so I decided to give it a shot.  Since it was the first time I ever made this dish, I only made a few small changes to the original recipe.
One thing I already loved about this recipe before I even made it was the fact that I usually have all of the ingredients in my house.  If you keep your freezer well stocked with meat, you won't even have to make a trip to the supermarket for chicken!  Luckily, I had a package of 8 chicken thighs in the freezer, so I defrosted them for 24 hours before using them in this recipe.
Here's how I made the chicken:
Yogurt Chicken (serves 4-6)
Ingredients
2.5 lbs chicken pieces (I used 8 boneless skinless chicken thighs)
3/4 cup plain yogurt
2 tablespoons plain olive oil
2-3 cloves of minced garlic
1/2 tablespoon dried oregano
3 tablespoons lemon juice
1/4 teaspoon salt
1/8 teaspoon fresh cracked pepper (or to taste)
1 teaspoon dried parsley
I combined all ingredients except the chicken in a medium bowl to make the marinade.  I combined the chicken thighs and the marinade in a gallon Ziploc bag, pushed the air out and tightly sealed the bag, and massaged the chicken until it was well coated.  Then, I placed the bag in the fridge for about 6 hours (you could probably even let it marinate overnight).
After 6 hours, I preheated the oven to 375 degrees and placed the chicken thighs in a casserole dish (pouring all of the marinade over the chicken pieces).  The chicken baked uncovered for about 50 minutes until the internal temperature reached 180 degrees.  I always use a meat thermometer to check that meat is done when I plan to serve it to children.
I let the meat rest for about 5 minutes while I prepared the plates with our side dishes.  My husband and I had "Greek-style" kale salads (with tomatoes, cucumbers, feta and a simple homemade yogurt vinaigrette) on the side.  The kids had cut fruit as well as carrots and red bell peppers with ranch dip.
I'll admit, the chicken was not a huge hit with my family.  While I loved the flavor of the chicken, my husband and kids were not overly excited about it.  My mistake was probably using chicken thighs .  My husband tends to prefer white meat and maybe my kids do too.  I ate every bite of my chicken, but the others only picked at it.  I thought the yogurt kept the chicken very moist, so I plan to try this recipe again with a whole chicken (cut-up) so everyone can have their choice of white or dark meat.
Since I have quite a bit of chicken left over, I may be experimenting with how to use the leftovers.  The chicken would be great chopped up and stuffed in a whole wheat pita with cucumbers, tomatoes, lettuce, and either a tzatziki or hummus spread.  It's back to school season, and that sounds like a great lunch box idea to me!