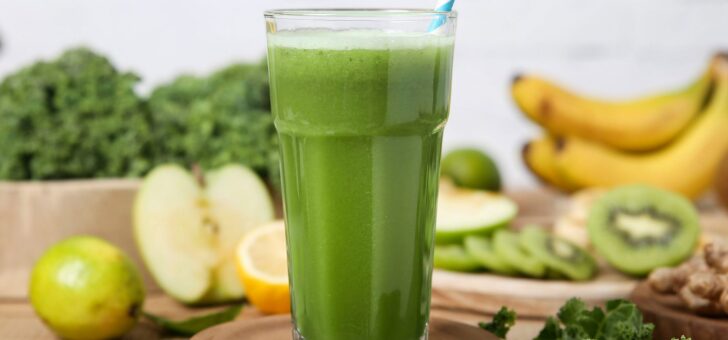 Smoothies are a great way to sneak good foods into your kids' (and your own) diets. Our smoothies usually consist of fruits (either fresh or frozen), yogurt, and some sort of liquid to help it all blend (usually milk or 100% juice). Lately, I've been wanting to sneak some veggies into the smoothies, but I wasn't sure how well it would go over with the kids
As with anything, I decided the best way to start is slowly. If I hand my 3 year old a green smoothie made with spinach and kale, it is very unlikely that she will drink it. But if I make her favorite smoothie with familiar flavors and add just a hint of a mild green vegetable, chances are she won't even know the difference.
Celery seemed like a good place to start because it has a mild flavor that can easily be combined with fruits for a pleasing taste. Celery is mostly water, packed with fiber, and is supposed to aid digestion.
Here's how I made our "hint of green" smoothie:
Hint of Green Smoothie (serves 1)
2 stalks of celery (washed and cut into smaller pieces)
1/2 cup of blueberries (I used frozen)
1 banana, peeled
1/4 cup of plain yogurt
1/4 teaspoon of pure vanilla extract1/2 cup of milk of your choice
Place all ingredients in the blender and blend until smooth. Just make sure there aren't any chunks of celery left. So easy!
My 3 year old drank her entire smoothie without questioning it. I'm not sure if she even noticed a difference in flavor. She said she liked it, so that's all that matters! I made myself one, and I could taste a slight hint of celery flavor and a difference of texture. I actually found the flavor to be refreshing. The celery flavor was cool and crisp like ice water.
I used regular cow's milk for this smoothie because that's what we had in the fridge, but it would taste great with almond or coconut milk too. I love the flavor of unsweetened vanilla almond milk in smoothies.
I'm planning to continue to use celery in smoothies and also experiment with adding other vegetables. It will be a very slow, gradual process, but I'm looking forward to getting some veggies into these kids!
Do you make green smoothies? Do your kids drink them, or do you know other kids who drink them? Please share your tips and recipes in the comments below.