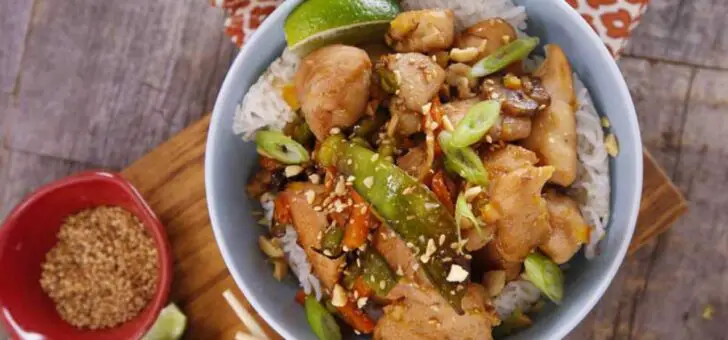 Yesterday, I made one of my favorite easy dinners. There is no prep work involved. Just throw everything in the Crock Pot and let it cook! The result is tender, flavorful pork that is very versatile. I'll share my ideas for how to use it after the recipe. If you like slow cooker dinners, I can't think of anything easier than this.
I've adapted the recipe from the Mexican Pork recipe in my favorite Betty Crocker's Easy Slow Cooker Dinners cookbook.
Here's how I make the pork:
Easy As 1-2-3 Mexican Pork (Serves 4)
Ingredients
1.25 lbs country style pork ribs, boneless and trimmed of excess fat
1 16-20 oz jar of salsa (choose any flavor you like)
1 can (or 1 1/2 cups cooked) black beans, rinsed and drained
1 small can of green chilies, drained (*optional)
Before cooking the pork, I sprayed my slow cooker with organic olive oil cooking spray (to prevent sticking). Place pork ribs in the slow cooker and pour the salsa over the ribs. Add the green chilies if you are using them. Cover and cook on low 6-8 hours. I added 1/2 cup of water to the salsa to prevent burning. My pork was cooked tender and falling apart after 6 hours. Poke and stir at the pork until it shreds and falls apart (it should look shredded), and mix the pork well with the liquid/salsa. Stir the beans in. Allow the beans to heat through, and then you are ready to eat Mexican Pork.
Serving Suggestions:
1. Serve over rice with sour cream and cheese.
2. Serve over tortilla chips (nacho style) with any toppings you like. Cheese, sour cream, chopped tomatoes, shredded lettuce, sliced jalapenos, and guacamole are all great with pork nachos!
3. Use as a filling in tacos, enchiladas, burritos, etc.
Kids Pork Nachos
"Make Your Own Pork Nachos" with white cheddar, sour cream,
tortilla chips and a fruit "flower"
We served the pork "make your own nachos" style for the kids (with fruit on the side), and they loved it! This recipe is fun and very family friendly.
This recipe makes enough for 4 people. We had leftovers, but I'm sure they won't last long. This also freezes well, so double the recipe and stock the freezer!